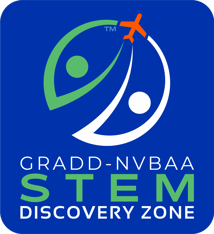 In this lesson, you'll have fun learning how to create 3D objects using a 3D printing pen!
PROJECT OVERVIEW
3D printers are quite an amazing tool in the designing/prototyping process.
As amazing as they are, some can be complicated in maintaining the printer in working condition. This is where 3D pens come in.
A 3D pen is like a handheld 3D printer. It works by heating a plastic filament to its boiling point so you can create shapes. This is similar to how a hot glue gun works. Unlike the 3D printer, you have more creative influence over the device. In this tutorial, different projects involving a 3D pen have been created for you to use. Each of these projects will include a template for you to follow. Don't be afraid to add your own spin to it!
PROJECT MATERIALS
These are the materials that will help you get started on the following projects:
• 3D PEN
• You can search Amazon for great deals. Some 3D pens are made into a starter kit that includes everything you need to get started! We have selected a few popular 3D pens where we'll discuss what is included.
• PLASTIC FILAMENT
• 3D PRINTING PEN MAT
• You can search for a silicone design mat like this one. Laminated paper works as well.
• CUTTERS/SCISSORS
• After your filament cools down, using some cutters or scissors will help in cutting off the plastic ends
.• 3D TEMPLATES
• Choose a template from below that catches your attention, download it and print it to get started!